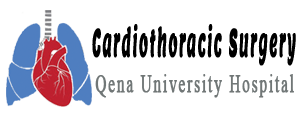 Introduction
The Faculty of Medicine, South Valley University, was established in 2006 and began to work in the Department of Cardiothoracic Surgery in 2007 to treat the patients of Qena in Upper Egypt.
Dean of the Faculty of Medicine
Prof. Hamdy Mohamed Hussien – professor of the general surgery, he is the dean of the college since Nov 2012.
---
Head of the Department
Prof. Mahmoud Khairy abd Elatif – professor of cardiothoracic surgery, faculty of medicine, Assiut University since Oct 2019.
Find Us