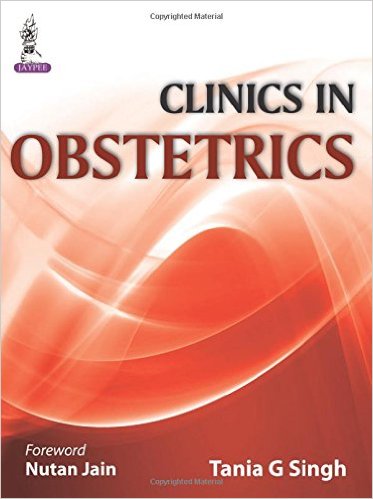 [dropcap]O[/dropcap]bstetrics is a highly evolving field. The teaching and examination in obstetrics has become more
practical-oriented. There is a tendency of the medical students to study the theory in depth, wherein
the clinical aspect gets neglected, due to which there is a big fear when practicals and viva voce
approach.
A very wrong belief among the students is that the questions will only be asked pertaining to the
case and its final diagnosis, but, in reality, the case always goes on differential diagnosis because the
examiner is aware of the fact that the students know the final diagnosis. In order to be confident in
clinical cases, a proper approach to practical cases is a must.
The time duration between the theory and practical examinations is very less and most students
are weak in case presentations, which makes them grumble before practicals and fumble in
practicals. A student does not have time to look into different books in this short period of time.
What he/she has to do is to just pick up this book, revise and go confidently to the examination
hall. This book provides unique and recent information in the most original form, and that too in a
stepwise manner.
The book is basically meant for the preparation of practical and viva voce for both the postgraduate
as well as the undergraduate students. For the sake of simplicity, the book is divided into two
sections: Section 1 for Long Cases and Section 2 for Short Cases. Each chapter contains important
points in history, indicating where exactly to lay stress, explaining how history differs in each case
(i.e. where the examiner can catch the student!). A hypothetical case is discussed, followed by
stepwise discussion of each differential diagnosis and how to reach the final diagnosis. All the cases
have been covered in full detail. Tests, which have lost their importance and are not implicated in
routine practice, are not mentioned. It covers the management of all the cases in complete aspect.
The students may not know something in recent advances but will not be spared if it comes to
basics, which might look very simple but are not recollected during examination. So, keeping this in
mind, all the basic questions have been covered to refresh a student's knowledge.
Not only for the undergraduate and postgraduate students, this book will be highly beneficial
for the clinicians also, who practice in the field of obstetrics. This book will prove to be useful for
the nursing students as well. This is a very student-friendly or, rather I would say, an examinationfriendly
book, in a very comprehensive manner, with very original and authentic information,
covering all the recent guidelines. It is a small effort on my part to reeve all the basic information
and latest updates in a single thread.
Product Details
Paperback: 762 pages
Publisher: Jaypee Brothers Medical Pub; 1 edition (April 30, 2015)
Language: English
ISBN-10: 9351521990
ISBN-13: 978-9351521990
[otw_shortcode_button href="http://rapidgator.net/file/89baa342607c0d634c09a4583f6ea76a" size="medium" icon_type="general foundicon-down-arrow" icon_position="left" shape="square" target="_blank"]Download[/otw_shortcode_button] [ads1]