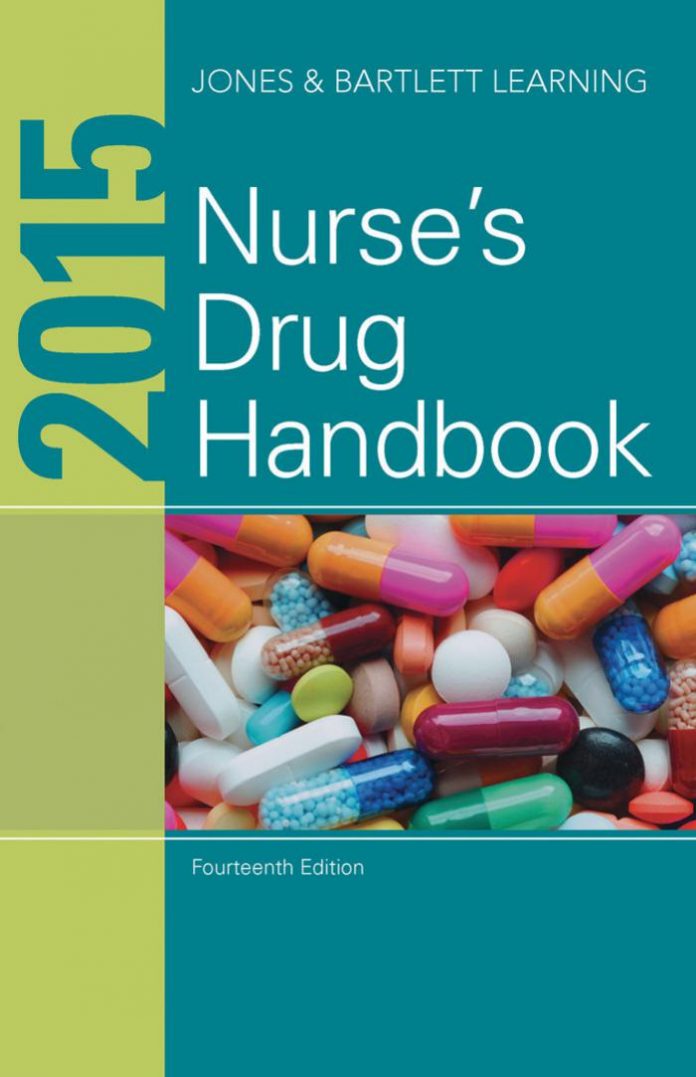 [dropcap]J[/dropcap]ones & Bartlett Learning 2015 Nurse's Drug Handbook is the most up-to-date, practical, and easy-to-use nursing drug reference. Updated annually, it provides accurate and timely facts on hundreds of drugs from abatacept to zonisamide. Written in a no-nonsense style that speaks your language in terms you use every day, it offers concise and consistently formatted drug entries organized alphabetically.
Jones & Bartlett Learning 2015 Nurse's Drug Handbook includes:
* Index of all generic, trade, and alternate drug names
* Chemical and therapeutic classes, FDA pregnancy risk category, and controlled substance schedule
* Indications and dosages, as well as route, onset, peak, and duration information
* Incompatibilities and contraindications
* Interactions with drugs, food, and activities
* Adverse reactions
* Nursing considerations, including key teaching points for patients
* Mechanism-of-action illustrations
* Warnings and precautions New drug entries: hydrocodone bitartrate, levomilnacipran hydrochloride, lomitapide mesylate, mipomersen sodium, prothrombin complex concentrate (human), and vortioxetine hydrobromide.
New to the Appendices:
* Selected Ophthalmic Drugs: brinzolamide/brimonidine tartrate
* Antihistamines: carbinoxamine maleate
* Selected Topical Drugs: adapalene/benzolyl peroxide, brimonidine, desoximetasone, luliconazole, and urea
* Antivirals: dolutegravir, simeprevir, and sofosbuvir
* Antineoplastic Drugs: erlotinib, ibrutinib, lenalidomide, obinutuzumab, ofatumumab, romidepsin, trametinib, vandetanib, and vemurafenib
[ads2]
Product Details
Series: Nurse's Drug Handbook
Paperback: 1430 pages
Publisher: Jones & Bartlett Learning; 14 edition (December 8, 2014)
Language: English
ISBN-10: 1284054616
ISBN-13: 978-1284054613
[otw_shortcode_button href="http://rapidgator.net/file/6d1b1eb6952aa93570c314325e40adbe" size="medium" icon_type="general foundicon-down-arrow" icon_position="left" shape="square" target="_blank"]Download[/otw_shortcode_button] [ads1]