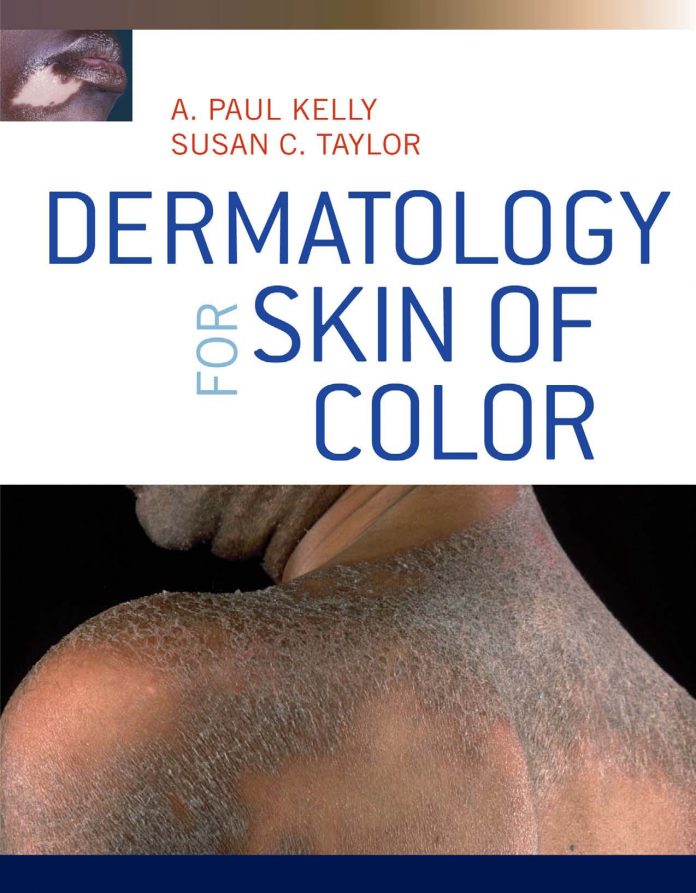 [dropcap]A[/dropcap] complete textbook of dermatologic science and practice focusing on the care of patients with moderately to heavily pigmented skin
A Doody's Core Title for 2011!
"The well-organized book is replete with clinical images and addresses the unique medical, surgical, and cosmetic dermatology issues that occur in skin of color. Important cultural considerations in providing optimal care to patients with skin of color are discussed. 4 Stars (Excellent)"–Mayo Clinic Proceedings
"…provides readers with the first comprehensive reference for this subspecialty, ranging from the historic and cultural to the clinical and basic science components….More than 600 full-color photographs of preoperative and postoperative photographs foster the visual recognition of dermatologic diagnostics, and the text proves an excellent diagnostic reference for clinicians presented with puzzling dermatologic lesions. Dermatology for Skin of Color will be a critical and invaluable addition to the clinical reference library of any culturally competent physician."–JAMA
"Excellent color clinical photographs on high quality glossy white paper make this book a pleasure to peruse….I would recommend this book to anyone caring for a multiracial mix of patients. It also serves as a good standalone general dermatology textbook. It is definitely one of the superior books currently available covering dermatology issues in patients of color. 3 Stars."–Doody's Review Service
Dermatology for Skin of Color is a comprehensive reference thoroughly detailing every aspect of dermatologic science as it applies to skin of color – from the development of the skin to the biology of hair and nails. All commonly encountered dermatologic problems of Africans, Asians, Native American, and other peoples are covered as are other diseases with significant skin manifestations.
For each problem/disorder discussed, the authors offer detailed, specialized advice on diagnosis and treatment methods. Both medical and surgical treatment options are discussed as is cosmetic dermatology. In addition, folk remedies and over-the-counter treatments specifically targeting this population are also covered.
Features
600 superb full-color pre and post operative photographs that can also be used for patient education
Clinical pearls impart the wisdom of experience of international experts
Easy-to-use, standardized presentation describes each condition and procedure
Comprehensive coverage that includes: Pediatric dermatology; Medical, surgical, and cosmetic treatment options; ;The differences between skin of color and Caucasian skin as well as the differences between ethnic groups with skin of color ;Important basic science information on the structure and function of skin of color
[ads2]
Product Details
Hardcover: 752 pages
Publisher: McGraw-Hill Education / Medical; 1 edition (April 29, 2009)
Language: English
ISBN-10: 0071446710
ISBN-13: 978-0071446716
[otw_shortcode_button href="http://rapidgator.net/file/c3a03dfbb9aa8f3e047c04fbc5dcf404″ size="medium" icon_type="general foundicon-down-arrow" icon_position="left" shape="square" target="_blank"]Download[/otw_shortcode_button] [ads1]