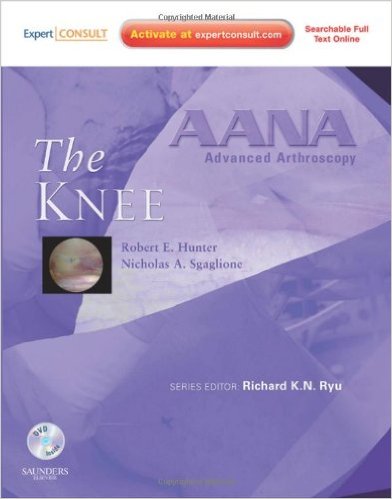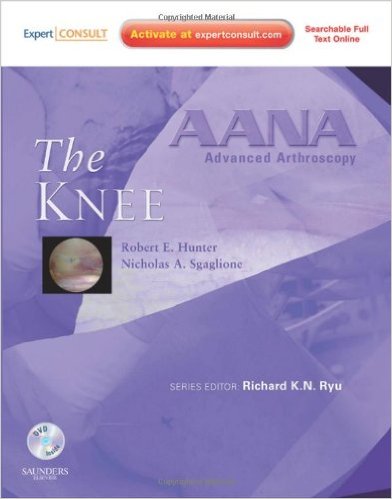 [ads2]
AANA Advanced Arthroscopy: The Knee, by Robert E. Hunter, MD and Nicholas A. Sgaglione, MD, helps you make the most effective use of advanced and emerging, state-of-the-art arthroscopic techniques for managing a wide range of knee problems. Premier arthroscopic surgeons discuss disease-specific options, managing and avoiding complications, and rehabilitation protocols…in print and online. 14 videos demonstrate tibial plateau fracture management system, anteromedial tibial tubercle transfer, osteochondral allograft for a femoral condyle defect, anatomic single bundle ACL reconstruction, anatomic reconstruction of the posterolateral corner, and more.
[ads1]
Access the fully searchable text, along with a video library of procedures and links to PubMed online at expertconsult.com.
Stay current through coverage of hot topics like Chondrocyte Transplantation Techniques, Proximal Tibial Osteotomy, Anatomic Single Bundle ACL Reconstruction, Single Bundle PCL Reconstruction, Inlay PCL Reconstruction, and Anatomic Reconstruction of the Posterolateral Corner.
Hone your skills thanks to 14 videos of techniques―on Tibial Plateau Fracture Management System, Anteromedial Tibial Tubercle Transfer, Osteochondral Allograft for a Femoral Condyle Defect, Anatomic Single Bundle ACL Reconstruction, Anatomic Reconstruction of the Posterolateral Corner, and more―performed by experts.
See arthroscopic surgical details in full color and understand nuances through interpretative drawings of technical details.
Optimize surgical results and outcomes with an emphasis on advanced and emerging arthroscopic techniques, surgical tips, and pearls.
Product Details
Series: AANA Advanced Arthroscopy
Hardcover: 296 pages
Publisher: Saunders; 1 Har/Psc/ edition (July 20, 2010)
Language: English
ISBN-10: 1437706649
ISBN-13: 978-1437706642
[box type="warning" align="aligncenter" class="" width=""]This link is not available due to a takedown request in accordance with the DMCA . (learn more)[/box]
[ads1]
[ads2]