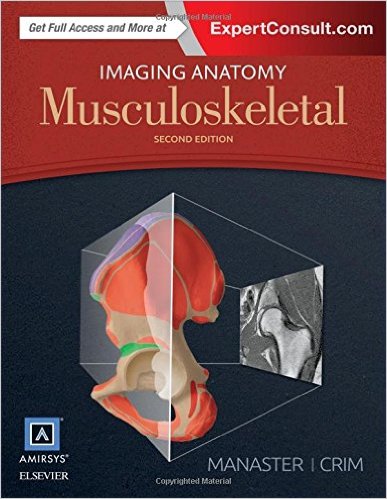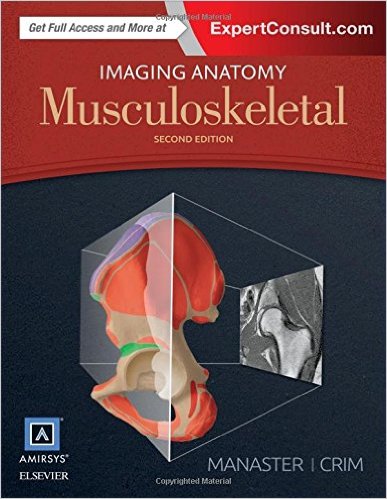 [highlight color="black"]
Description
[/highlight]
Now in its second edition, Imaging Anatomy: Musculoskeletal is a complete anatomic atlas of the musculoskeletal system, boasting an improved organization with easily accessible information that is standardized for each body region. Brand new chapters, updated anatomical coverage, and highly detailed images combine to make this quick yet in-depth resource ideal for day-to-day reference.
[ads1] [highlight color="black"]Reviews[/highlight]
"This is an impressive book that will serve as a go-to reference for anatomists, musculoskeletal radiologists, and healthcare professionals who interpret cross-sectional imaging. This edition is an excellent update to the first… I strongly recommend it be added to the medical library and to the personal libraries of musculoskeletal imaging specialists."
– Mark R Hutchinson, MD (University of Illinois at Chicago College of Medicine) for Doody's Review Service
[ads2] [highlight color="black"]New to this Edition[/highlight]
Emphasizes relevant anatomy for clinical practice, and combines text and images to detail normal variants and imaging pitfalls
New chapters highlight normal variants and imaging pitfalls for each anatomical region with measurements and lines that are valuable to referring clinicians
Updated anatomical coverage now includes information on regions such as the thumb
Features both the left and right extremities and has significantly larger and improved scout images to expedite reference
Includes arthrographic anatomy for each joint
Individual chapters provide an anatomical overview, radiographic and arthrographic anatomy, and MR atlas for each region
Expert Consult eBook version is included with purchase and allows you to search all of the text, figures, images, and references from the book on a variety of devices
[highlight color="black"]
Author Information
[/highlight]
By B. J. Manaster, MD, PhD, FACR, Professor and Vice Chairman, Department of Radiology, University of Colorado Health Sciences Center, Denver, CO and Julia Crim, MD, Chief of Musculoskeletal Radiology, Professor of Radiology, University of Missouri at Columbia, Columbia, Missouri.
Product Details
Hardcover: 1192 pages
Publisher: Elsevier; 2 edition (September 29, 2015)
Language: English
ISBN-10: 0323377564
ISBN-13: 978-0323377560
[box type="warning" align="aligncenter" class="" width=""]This link is not available due to a takedown request in accordance with the DMCA . (learn more)[/box]
[ads1]
[ads2]