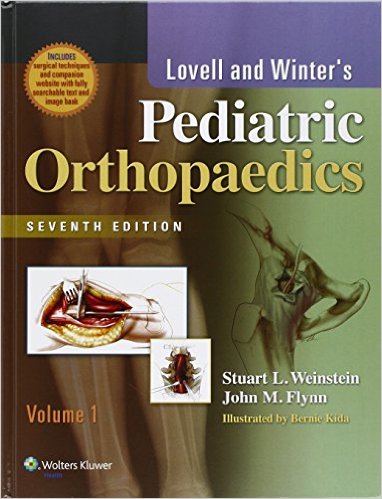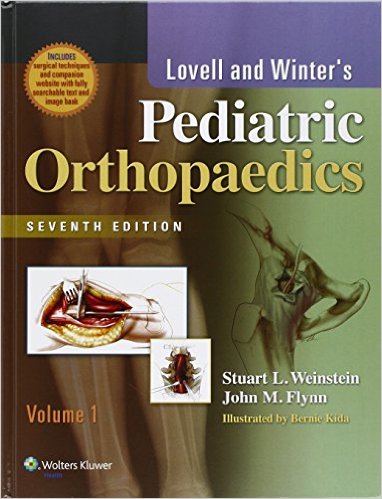 Now in its updated Seventh Edition, Lovell and Winter's Pediatric Orthopaedics remains a must-have for physicians and residents treating infants, children, and adolescents with orthopaedic problems.  This classic, comprehensive reference covers the basic science, clinical manifestations, and management of orthopaedic problems in children. Now in full color, the foremost orthopaedists examine normal musculoskeletal development and the causes, diagnosis, and treatment of the entire range of abnormalities, with emphasis on evidence-based decision making in treatment selection.
The clinical chapters include pearls and pitfalls and a description of the author's preferred approach.  The book will now cover surgical techniques of management with step-by-step illustrations from the Atlas of Pediatric Orthopaedic Surgery.
Table of Contents
Front Cover.
Half Title Page.
Title Page.
Copyright Page.
Contributors.
Preface.
Acknowledgments.
Contents.
1: Embryology and Development of the Neuromuscular Apparatus.
2: Genetic Aspects of Orthopaedic Conditions.
3: Imaging in Pediatric Orthopaedics.
4: The Pediatric Orthopaedic Examination.
5: Evaluation of the Medical Literature.
6: Metabolic and Endocrine Abnormalities.
7: The Skeletal Dysplasias.
8: Syndromes of Orthopaedic Importance.
9: Localized Disorders of Skin and Soft Tissue.
10: Diseases of the Hematopoietic System.
11: Juvenile Idiopathic Arthritis.
12: Musculoskeletal Infection.
13: Bone and Soft-Tissue Tumors.
14: Cerebral Palsy.
15: Myelomeningocele.
16: Other Neuromuscular Disorders.
17: Idiopathic Scoliosis.
18: Congenital Scoliosis.
19: Kyphosis.
20: Spondylolysis and Spondylolisthesis.
21: The Cervical Spine.
Title Page.
1: The Upper Limb.
2: Developmental Hip Dysplasia and Dislocation.
3: Legg-Calvé-Perthes Syndrome.
4: Slipped Capital Femoral Epiphysis.
5: Other Conditions of the Hip.
6: The Lower Extremity.
7: Limb-Length Discrepancy.
8: The Foot.
9: The Child with a Limb Deficiency.
10: Sports Medicine in the Growing Child.
11: The Principles of Pediatric Fracture and Trauma Care.
12: Upper Extremity Fractures in Children.
13: Thoracolumbar Spine and Lower Extremity Fractures.
Index.
[ads2]
Product Details
Hardcover: 2544 pages
Publisher: LWW; 7th edition (December 24, 2013)
Language: English
ISBN-10: 1605478148
ISBN-13: 978-1605478142
[otw_shortcode_button href="http://turbobit.net/7rtlwhdc88mx.html" size="medium" icon_type="general foundicon-cloud" icon_position="left" shape="square" target="_blank"]Download This Book PDF File Size 1.1 GB[/otw_shortcode_button]
[ads1]
[ads2]