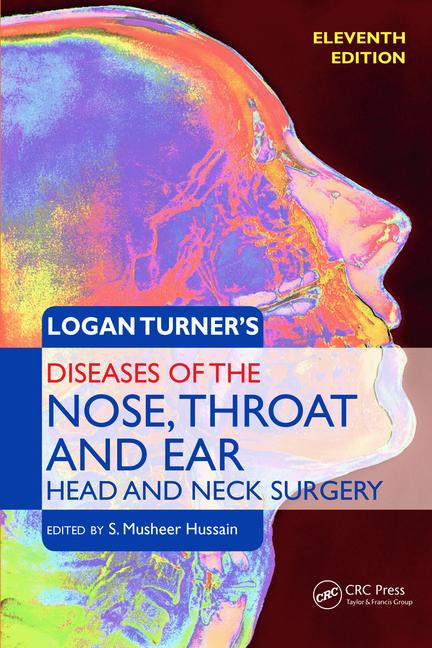 Features
Covers the whole of otolaryngology head & neck Surgery in 70 chapters
Features material grouped into five major sections: rhinology, head and neck, otology, paediatric otorhinolaryngology, and radiology
Includes fully updated content to reflect recent advances in diagnosis and management
Incorporates detailed colour illustrations throughout
Contains "Key Facts" boxes that highlight main learning points
Provides up-to-date references and recommended reading
Summary
First published over 100 years ago, Logan Turner's Diseases of the Nose, Throat and Ear: Head & Neck Surgery covers the whole of otolaryngology in 70 chapters. This classic textbook has been completely updated and expanded to reflect the increasing sophistication of diagnostic and management skills. All sub-specialities are covered with the content grouped into five major sections:
Rhinology
Head and Neck
Otology
Paediatric Otorhinolaryngology
Radiology
Each chapter in this new edition includes key learning points, up-to-date references, and suggestions for further reading. The contributors are leaders in their respective fields – a virtual list of 'who's who' of British otolaryngology head & neck surgery.
The book is essential reading for the practicing otolaryngologist, ENT specialists in training and those undertaking specialty examinations. General practitioners, doctors considering ENT as a career, and medical students will also find the book a valuable resource.
[ads2]
Product Details
Paperback: 751 pages
Publisher: CRC Press; 11 edition (November 26, 2015)
Language: English
ISBN-10: 0340987324
ISBN-13: 978-0340987322
[ads1]
[otw_shortcode_button href="https://www.up-4ever.com/7zla0zodg92g" size="medium" icon_type="general foundicon-cloud" icon_position="left" shape="square" target="_blank"]Download This Book PDF File Size 88.7 MB[/otw_shortcode_button]
[ads1]
[ads2]