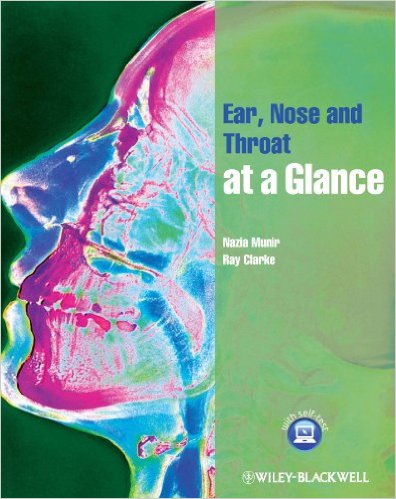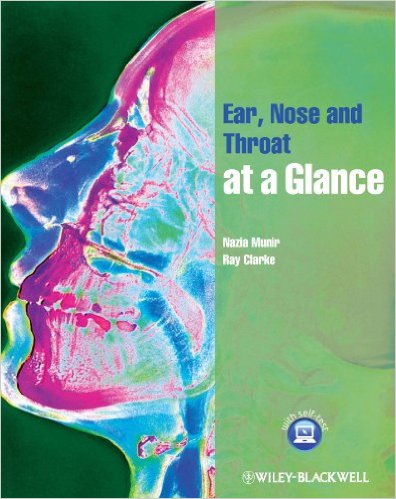 Ear, Nose and Throat at a Glance provides a highly-illustrated, accessible introduction to this practical but complex topic, which is increasingly encountered in every-day outpatient settings, as well as surgical departments.
Each double-page spread diagrammatically summarises the basic science relating to each anatomical area, outlines practical guidelines on the examination of patients, and provides an overview of the most common disorders and diseases.
This brand new title in the best-selling at a Glance series features high-yield information on all the topics covered at medical school, and includes:
Advice on clinical skills, practical examinations and procedures, such as otoscopic examinations, and tuning fork tests
Comprehensive illustrations showing anatomy and mechanisms of hearing
Assessment, management and treatment of both chronic and acute conditions
ENT trauma and emergencies
Multiple Choice Questions (MCQs) and Extended Matching Questions (EMQs) to help test learning
Ear, Nose and Throat at a Glance is the ideal companion for anyone about to start the ENT attachment, or 'special senses' rotation, and will appeal to medical students and junior doctors, as well as nurses, audiologists and other health professionals.
[ads2]
Product Details
File Size: 13275 KB
Print Length: 96 pages
Publisher: Wiley-Blackwell; 1 edition (November 26, 2012)
Publication Date: November 26, 2012
Language: English
ASIN: B00B9QGI5U
[ads1]
[otw_shortcode_button href="https://www.up-4ever.com/p7jfacqlzyq2″ size="medium" icon_type="general foundicon-cloud" icon_position="left" shape="square" target="_blank"]Download This Book PDF File Size 15.9 MB[/otw_shortcode_button]
[ads1]
[ads2]