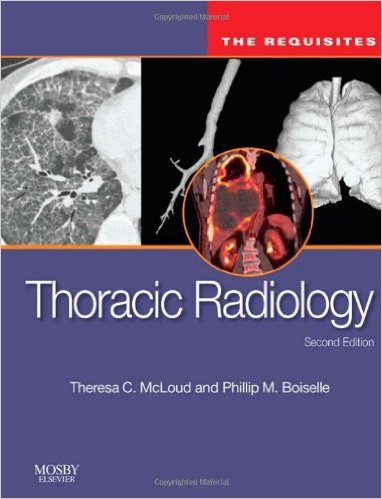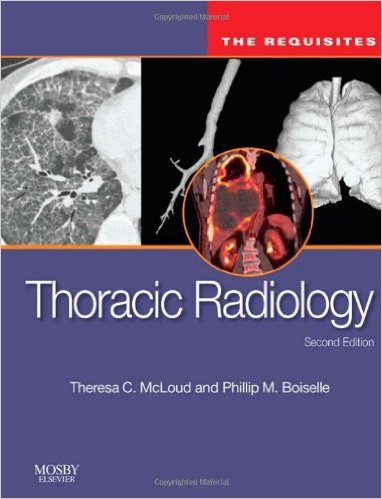 As part of the successful THE REQUISITES series, the second edition of Thoracic Radiology: The Requisites, by Theresa McLoud, MD and Phillip Boiselle, MD, presents the most essential information you need to know about chest radiology, including some of the more recent techniques in chest imaging such as CTA and PET imaging. Its concise and up-to-date coverage prepares you for examinations and clinical practice. Abundantly illustrated with over 800 images and covering all functional units of chest organs, this book discusses diagnostic imaging of the most frequently seen problems and the interventional techniques performed in thoracic radiology.
Find what you need quickly and easily – Numerous tables, charts and boxes summarize clinical features, pathology and radiographic signs to reinforce important techniques.
See imaging findings as they appear in practice covering the full array of thoracic conditions.
Get all you need to know from this comprehensive yet concise source which contains the essential principles that residents and practitioners need to know.
Keep up with cutting-edge topics such as the new classification of interstitial pneumonias, the impact of helical CT in diagnosing pulmonary embolism, CT angiography, computed radiography, three-dimensional imaging of the airways, and emerging infections and bioterrorism infectious agents,.
Expand your understanding of PET imaging and pulmonary vascular abnormalities, as well as many other topics, with updated and enhanced chapters that feature new images throughout.
[ads2]
Product Details
Series: Requisites in Radiology
Hardcover: 442 pages
Publisher: Mosby; 2 edition (May 13, 2010)
Language: English
ISBN-10: 0323027903
ISBN-13: 978-0323027908
[ads1]
[box type="warning" align="aligncenter" class="" width=""]This link is not available due to a takedown request in accordance with the DMCA . (learn more)[/box]
[ads1]
[ads2]