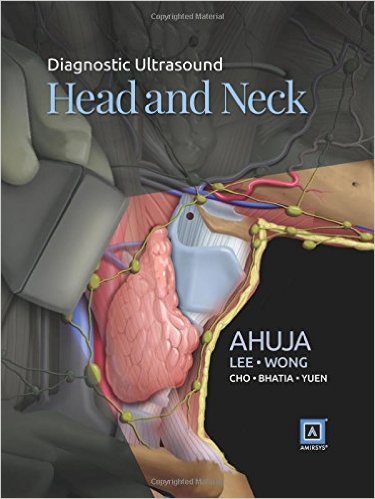 [highlight color="red"]Diagnostic Ultrasound: Head and Neck, 1e [/highlight]
[ads2]
Diagnostic Ultrasound: Head and Neck was expertly designed as a compilation of the head and neck sections of three previous books, namely Diagnostic Imaging: Ultrasound, Diagnostic and Surgical Imaging Anatomy: Ultrasound, and Expertddx: Ultrasound. Ideally suited for surgeons, sonographers, radiologists, technologists, oncologists, and endocrinologists, this brand new resource offers comprehensive coverage of sonographic anatomy for the head and neck region and presents the reader with well over 1,000 images for quick, clear reference.
Diagnosis section offers 41 brand-new chapters on specific diagnoses in the head and neck region, from common to rare. Over 1,000 images ― including shear wave elastography and strain images ― arecomplete with comprehensive annotations, and a "Key Facts" box is ideal for rapid review.
Lists expert differential diagnoses on various pathological disease patterns.
Expertddx section includes over 250 images, many of which are brand new, and key references.
Comes with Amirsys eBook Advantage™, an online eBook featuring expanded content, additional images, and fully searchable text.
[ads1]
Editorial Reviews
Review
"This is an impressive compendium of head and neck ultrasound anatomy and pathology. The quality of the illustrations and images is excellent. This book is filled with great cases, but perhaps more importantly, it provides illustrated and written correlation between ultrasound findings and other modalities, including MRI, CT, PET/CT, NM scans, sialography and US elastography. As a radiologist, I find this presentation most helpful to better understand both a disease process and the way in which ultrasound complements the other modalities for a given disease. The presentation of the material is differs between the book and the website, where only one image can be viewed at a time. That said, when you compare the accessibility of your entire Amirsys library to the weight of these glossy textbooks there is no contest – having the website means that this book is never far from reach." ~B. Keegan Markhardt, MD, University of Wisconsin-Madison Hospital and Clinics Doody Score: 4 stars
[ads2]
Product Details
Series: Diagnostic Ultrasound
Hardcover: 576 pages
Publisher: AMIRSYS (May 28, 2014)
Language: English
ISBN-10: 1937242161
ISBN-13: 978-1937242169
[ads2]
[ads1]