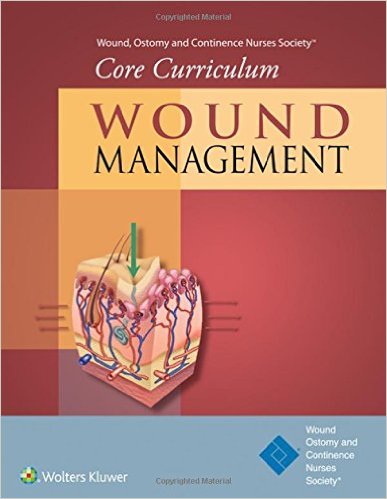 [highlight color="red"]Wound Management 1st Edition[/highlight]
[ads2]
This volume in the new Core Curriculum series from WOCN® covers Wound Management, and is the crucial text for nurses practicing or studying wound care. It offers pathology and physiology basics in easy-to-grasp terms, while providing expert guidance on patient management. The perfect study guide for the wound, ostomy and continence (WOC) certification exams, it also provides step-by-step direction on essential nursing procedures.
The evidence-based, easy-to-follow format of Wound, Ostomy and Continence Nurses Society™ Core Curriculum: Wound Management facilitates your comprehension of:
o    Skin anatomy and physiology
o    Physiology of wound healing
o    Principles of wound assessment and management
o    Nutritional assessment and support.
Step-by-step instruction leads you through care planning and delivery, including oncology-related skin and wound care, and palliative care.
o    End-of-chapter Q&As help you remember all vital points
o    Clinical pearls highlight important takeaways
o    Numerous full-color photos, diagrams, and tables aid understanding of vital topics.
[ads1]
Practical directions cover:
o    Wound cleansing and dressing selection
o    Skin and soft tissue injury caused by mechanical factors
o    Pressure ulcer prevention
o    Venous, arterial, and neuropathic wounds
o    Wounds due to lower-extremity arterial disease and neuropathic disease
o    Surgical wounds
o    Management of patients with percutaneous tubes; fistula management
o    Skin and wound care for neonatal, pediatric, geriatric, and bariatric populations, and the spinal cord-injured patient.
Wound, Ostomy and Continence Nurses Society™ Core Curriculum: Wound Management is essential for nursing students in wound care programs; nurses involved in wound care; nurses in gastroenterology, urology, and surgical nursing; graduate nursing students; those seeking WOC certification or recertification; and nursing faculty.
Product Details
Series: Wound, Ostomy and Continence Nurses Society® Core Curriculum
Paperback: 496 pages
Publisher: LWW; 1 edition (September 9, 2015)
Language: English
ISBN-10: 1451194404
ISBN-13: 978-1451194401
[ads2]
[ads1]