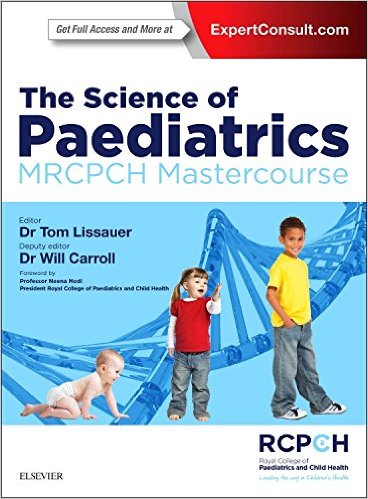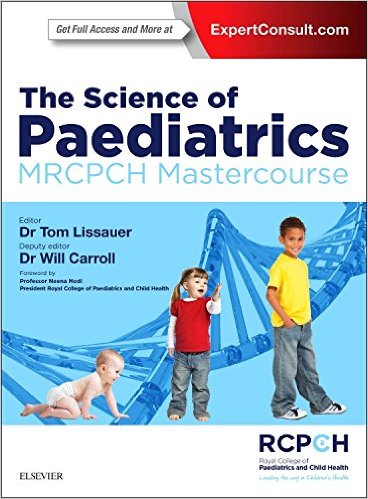 [highlight color="red"]The Science of Paediatrics: MRCPCH Mastercourse, 1e (MRCPCH Study Guides) 1st Edition[/highlight]
[ads2]
This book is "innovative and original in assisting the reader to apply the principles of science to paediatric practice".
Professor Neena Modi, President, Royal College of Paediatrics and Child Health.
The Science of Paediatrics, MRCPCH Mastercourse, provides essential background preparation for the MRCPCH Theory and Science examination.
It contains an up-to-date review of the application of science to everyday paediatric clinical practice, whether it is interpreting clinical signs or investigations, prescribing drugs or identifying best management. Although
this understanding is essential in order to make informed clinical decisions, it is diffi cult to obtain as it is not usually covered in clinical textbooks.
[ads1]
Key features
• MRCPCH exam-format questions embedded in each chapter to
test understanding
• Emphasis on embryology to explain many congenital abnormalities
• An overview of the relevant anatomy and physiology
• Focus on the application and interpretation of investigations
• Examples of recent advances in science and clinical research that have
benefi tted the children's care
• All clinical specialties covered by paediatric specialists.
• Chapters covering evidence-based paediatrics, statistics, ethics and
quality improvement.
Editorial Reviews
Review
"Drs Tom Lissauer and Will Carroll have produced a very much wanted text, by putting together what committed professionals need to know… The book is most desirable tool for the candidates preparing for examinations and interviews."
– British Association for Community Child Health (BACCH) Newsletter
Product Details
Series: MRCPCH Study Guides
Paperback: 824 pages
Publisher: Elsevier; 1 Pap/Psc edition (June 1, 2016)
Language: English
ISBN-10: 0702063134
ISBN-13: 978-0702063138
[box type="warning" align="aligncenter" class="" width=""]This link is not available due to a takedown request in accordance with the DMCA . (learn more)[/box]
[ads2]
[ads1]