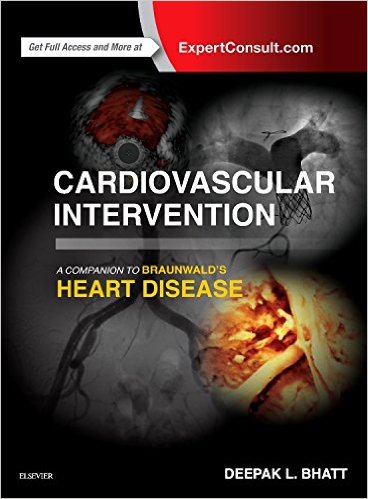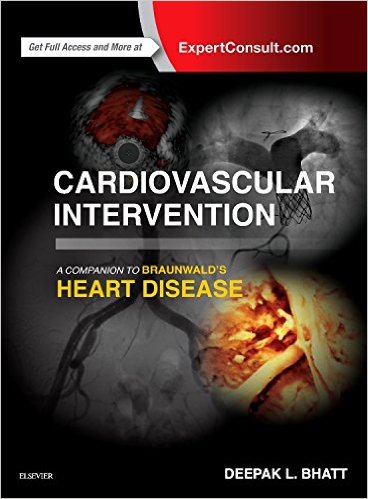 [highlight color="red"]Cardiovascular Intervention: A Companion to Braunwald's Heart Disease, 1e 1st Edition[/highlight]
[ads2]
Introducing Cardiovascular Intervention, a comprehensive companion volume to Braunwald's Heart Disease. This medical reference book contains focused chapters on how to utilize cutting-edge interventional technologies, with an emphasis on the latest protocols and standards of care. Cardiovascular Intervention also includes an eBook updated with late-breaking clinical trials, "Hot off the Press" commentary, and Focused Reviews that are relevant to interventional cardiology.
View immersive videos from an online library of procedural clips located on Expert Consult, and stay up to date in the field with interventional topics regularly added online.
Remain abreast of the newest interventional techniques, including next-generation stents, invasive lesion assessment, and methods to tackle complex anatomy.
Provide optimal patient care with help from easy-to-access information on the latest diagnostic and treatment advances, discussions on percutaneous approaches to structural heart disease, and new developments in treating heart valve disease.
Expert Consult eBook version included with purchase. This enhanced eBook experience allows you to search all of the text, figures, references, and videos from the book on a variety of devices.
[ads1]
Editorial Reviews
Review
"This is an invaluable resource and guide for any student, trainee, or practitioner involved in the field of
interventional cardiology. It is written by leading experts and is a must-have for dealing with everyday clinical problems, such as complex anatomy. The information and techniques are comprehensive and up to date. The figures, animations, and videos are regularly updated in the online library so readers can stay current. This is as an excellent addition to the Braunwald's Heart Disease family of books."Reviewed by Parham Parto, MD, MPH (Ochsner Clinic Foundation) Doody's Score" 92 – 4 Stars!
Product Details
Series: Companion to Braunwald's Heart Disease
Hardcover: 648 pages
Publisher: Elsevier; 1 Har/Psc edition (May 15, 2015)
Language: English
ISBN-10: 0323262198
ISBN-13: 978-0323262194
[ads2]
[ads1]