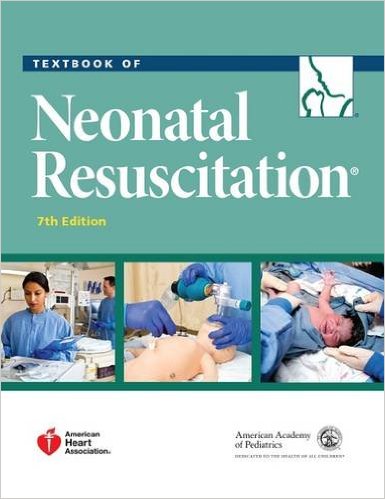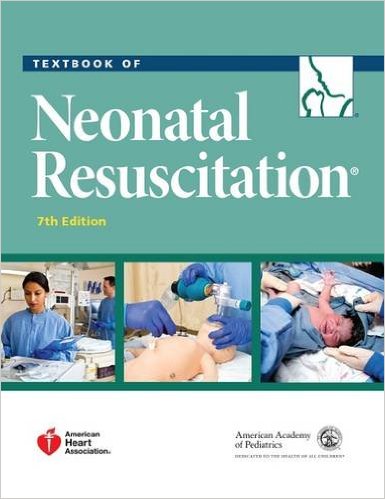 [highlight color="red"]Textbook of Neonatal Resuscitation 7th Edition[/highlight]
[ads2]
New 7th Edition!
Powerful resource for interactive, simulation-based teaching and learning!
The Neonatal Resuscitation Program (NRP) is an educational program jointly sponsored by the American Academy of Pediatrics (AAP) and the American Heart Association (AHA). The course is designed to teach an evidence-based approach to resuscitation of the newborn to hospital staff who care for newborns at the time of delivery.
New in the 7th edition!
Text updated to reflect the 2015 AAP/AHA Guidelines for Cardiopulmonary Resuscitation and Emergency Cardiovascular Care of the Neonate
Two new chapters added covering post-resuscitation care and preparing for resuscitation
140+ new full-color photographs replacing most line drawings
[ads1]
Editorial Reviews
Review
5 Star Review! "An essential book for every person who regularly cares for a neonate who requires resuscitation." – Doody's Book Review 2016
About the Author
Associate editor: Jeanette Zaichkin, RN, MN, NNP-BC
Jeanette Zaichkin has been a neonatal nurse for more than 30 years. She graduated from Pacific Lutheran University in Tacoma, WA, and received her master's degree from the University of Washington. Jeanette has worked as a staff nurse, clinical nurse specialist, manager, and neonatal outreach coordinator in a variety of settings, including community hospitals and major medical centers. She has numerous publications and has served as a consultant and editor for the American Academy of Pediatrics Neonatal Resuscitation Program since 1998. Jeanette leads Positive Pressure, her business enterprise that provides consultation and program development for neonatal resuscitation, simulation and debriefing, and instructor development.
[ads2]
Product Details
Series: NRP
Paperback: 313 pages
Publisher: American Academy of Pediatrics; 7 edition (May 6, 2016)
Language: English
ISBN-10: 1610020243
ISBN-13: 978-1610020244
[ads2]
[ads1]