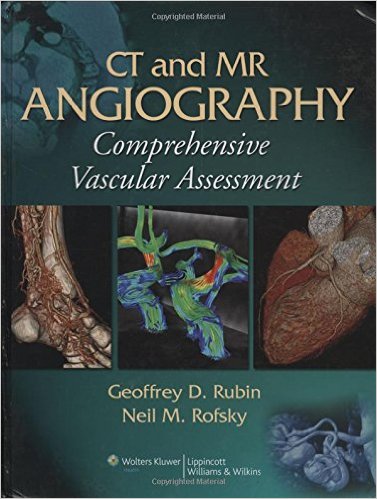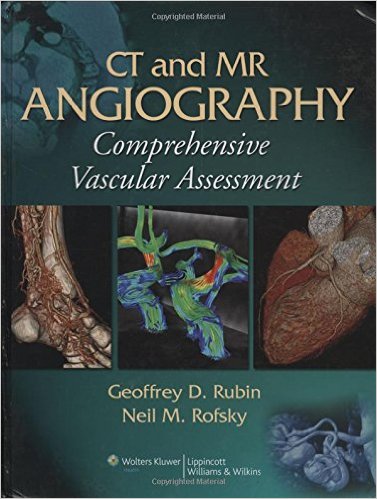 [highlight color="red"]CT and MR Angiography: Comprehensive Vascular Assessment 1st Edition[/highlight]
[ads2]
Written by world-renowned experts in both CT angiography and MR angiography, this landmark work is the first comprehensive text on vascular imaging using CT and MR. It provides a balanced view of the capabilities of these modalities and practical guidelines for obtaining and interpreting images. More than 2,200 illustrations complement the text.
Chapters co-authored by CT and MR authorities cover imaging of all coronary and non-coronary arteries and veins. Each chapter details indications, imaging strategies, normal and variant anatomy, diseases, surgical management, and pitfalls. The authors compare the utility of CT and MR in specific clinical situations and discuss the role of conventional angiography and ultrasound where appropriate.
[ads1]
Editorial Reviews
Review
"Experts in their respective fields, the editors of CT and MR Angiography: Comprehensive Vascular Assessment undertake the daunting task of covering the entire field of cardiovascular imaging. The content is highly comprehensive and the chapters are formatted in a clear and straightforward manner. Charts, graphs, diagrams, and images of exceptional quality are abundant. Multiple references are provided in each chapter….
"The book has many strengths. The imaging strategies for performing and interpreting CTA and MRA are very practical and would bring any imaging department up to speed with state-of-the-art imaging techniques. Protocols, pitfalls, and practical tips are very useful. The images are outstanding and complement the text. The descriptions of disease entities are succinct and current. As an interventional radiologist, I found several topics of particular interest: practical descriptions of various thoracic aortic surgical procedures for aneurysm repair, including illustrations and CT and MRI images; excellent discussion and CTA and MRA images of abdominal aortic aneurysms before and after intervention or surgery; useful information and images regarding liver transplantation, including preoperative and postoperative imaging, surgical techniques, and postoperative complications; evaluation of renal artery stenosis including phase contrast flow studies and semiquantitative perfusion studies assessing hemodynamic significance; description of successful MRI techniques to image the venous system without IV contrast; and practical MRI techniques for venous thrombus staging for patient management (thrombolytic vs anticoagulation therapy)….
[ads2]
"Overall, CT and MR Angiography: Comprehensive Vascular Assessment is exceptional and would be an asset for everyday image interpretation or as a reference. It is recommended to attending, fellow, and resident radiologists; any physician or student interested in CTA and MRA; and even to CT and MR technologists and physicists. The editors and authors will convince the reader that CTA and MRA are the reference standards in vascular imaging."—American Journal of Roentgenology (Reviewer: Anthony B. Adelson, Mayo Clinic Florida, Jacksonville, FL)
(Anthony B. Adelson, Mayo Clinic Florida, Jacksonville, FL American Journal of Roentgenology 2009-05-01)
Product Details
Hardcover: 1316 pages
Publisher: LWW; 1 edition (August 6, 2008)
Language: English
ISBN-10: 078174525X
ISBN-13: 978-0781745253
[toggle title="Click Here To Download" state="close"]https://www.zippyloads.com/j1lexfww61i3[/toggle]
[ads2]
[ads1]