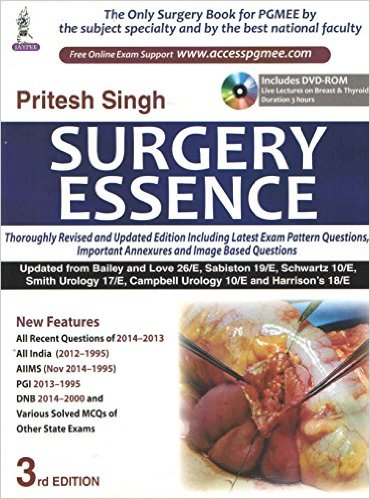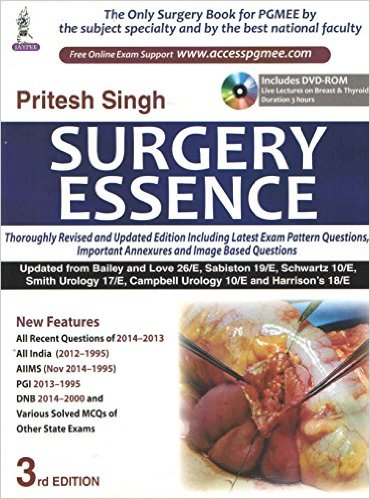 [highlight color="black"]Surgery Essence 3ed 2015[/highlight]
[ads2]
The only surgery book for PGMEE by the subject specialty and by the best national faculty.
New NBE based pattern (wider coverage, concept development, and one liner approach)
Important annexures and image based questions with answers have been added.
Solved MCQs (PGMEEs 2015-1985) including ALL recent questions of 2014 and 2013.
Thoroughly revised, updated and fully colored edition.
Interactive 3 hours DVD containing live lecture on Breast and Thyroid.
Thoroughly verified answers from MCh aspirants and residents.
Explanation is given in tabulated format from authentic surgery textbooks.
Incorporates golden and high yield facts.
Contains mnemonics for faster learning.
Controversial questions are handled with special care.
Includes line diagrams to minimize tedious efforts.
[ads1]
Editorial Reviews
Surgery essence 3rd edition 2015, two color, paperback, page 1212, isbn: 9789351528883
Product Details
Paperback
Publisher: JPB; 3/E edition (2015)
Language: English
ISBN-10: 935152888X
ISBN-13: 978-9351528883
[ads2]
[ads1]