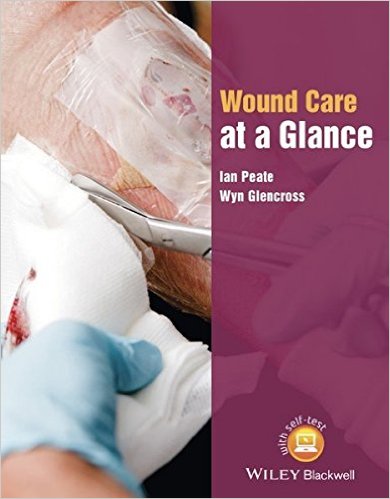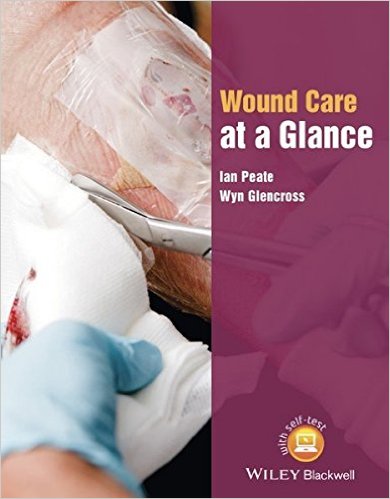 [highlight color="red"]Wound Care at a Glance 1st Edition[/highlight]
[ads2]
Wound Care at a Glance combines superb illustrations with accessible and informative text to make the key concepts of wound care easy to understand. Providing practical guidance for all healthcare professionals who care for people with wounds, or who have an interest in this complex area of healthcare, it succinctly addresses a wide range of issues including relevant anatomy and physiology, psychological issues, physical care considerations, patient safety issues, legal and ethical issues, and various treatment and management options.
[ads1]
Editorial Reviews
From the Back Cover
The market-leading at a Glance series is popular among healthcare students and newly qualified practitioners for its concise and simple approach and excellent illustrations. Each bite-sized chapter is covered in a double-page spread with clear, easy-to-follow diagrams, supported by succinct explanatory text. Covering a wide range of topics, books in the at a Glance series are ideal as introductory texts for teaching, learning and revision, and are useful throughout university and beyond.
Everything you need to know about Wound Care … at a Glance!
Wound Care at a Glance is the perfect companion for study and revision for nursing and healthcare students from the publishers of the market-leading at a Glance series. Providing an accessible yet comprehensive discussion of key issues, Wound Care at a Glance allows nurses and others to build on their knowledge and understanding of wound care and skin integrity with the overall aim of encouraging safe, effective and patient-centred care. With extensive full colour illustrations throughout, Wound Care at a Glance explores the anatomy and physiology of the skin, acute and chronic wounds, pain management, legal and ethical issues, as well as looking at the various complexities of wound care.
[ads2]
• A clear, concise but comprehensive account of wounds
• Accompanied by a companion website with self-testing features
• Includes full colour artwork throughout
• Contains all the information you need to provide safe and effective patient care
Product Details
Series: At a Glance (Nursing and Healthcare)
Paperback: 128 pages
Publisher: Wiley-Blackwell; 1 edition (May 6, 2015)
Language: English
ISBN-10: 1118684672
ISBN-13: 978-1118684672
[ads2]
[ads1]