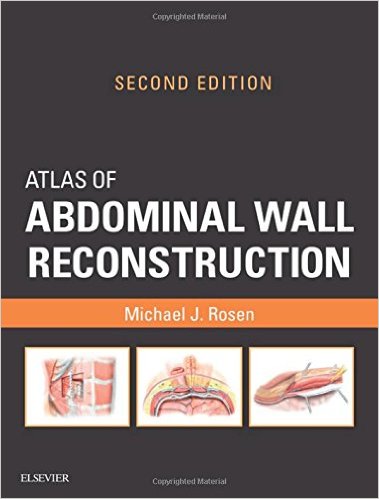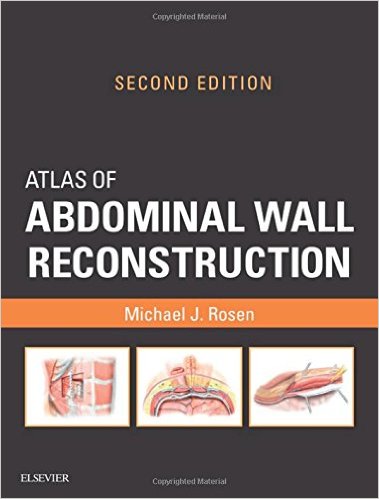 [highlight color="black"]Atlas of Abdominal Wall Reconstruction, 2e 2nd Edition[/highlight]
[ads2]
The second edition of Rosen's Atlas of Abdominal Wall Reconstruction has been refreshed and updated to include today's latest advances in abdominal wall surgery. Coverage of 10 brand-new operative procedures — each with an accompanying video — provides the clear guidance needed to make the most effective use of both commonly performed and new and emerging surgical techniques for reconstruction. Comprehensive in scope and lavishly illustrated throughout, it's a must-have resource that residents and practitioners alike will reference for repairs ranging from the simple to the complex.
Covers congenital as well as acquired abdominal wall problems and surgeries, presenting readers with the full range of disorders which cause these defects and their surgical therapies.
High-quality 4-color anatomic illustrations and clinical intra-operative photos allow users to view internal structures in a meaningful way.
Features laparoscopic, open, and hybrid surgical approaches, providing surgeons with the skills necessary to repair both simple and complex defects.
Familiarizes readers with all aspects of the preoperative, intraoperative and postoperative care of the patient.
[ads1]
Expert Consult eBook version included with purchase. This enhanced eBook experience allows you to search all of the text, figures, images, videos, and references from the book on a variety of devices.
Covers the latest advances in reconstruction, including mesh deployment techniques and minimally invasive techniques for hernia repair.
Real-time video clips on Expert Consult capture key moments and techniques in abdominal wall surgery and are performed by masters in their respective fields.
Highlights 10 brand-new operative procedures with companion videos:
-Posterior Component Separation with Transversus Abdominus Muscle Release -Open Ventral Hernia Repair with Onlay Mesh -Chemical Component Separation with Botox -Perineal Hernia Repair -Robotic Transabdominal Preperitoneal (r-TAPP) Hernia Repair for Ventral Hernias -Surgical Approach to the Rectus Diastasis -Umbilical Hernia Repair -Repair of the Post-TRAM Bulge/Hernia -Transabdominal Preperitoneal Inguinal Hernia Repair -Laparoscopic Totally Extraperitoneal Inguinal Hernia Repair

[ads2]
Includes a new chapter on the Preoperative Optimization of the Hernia Patient.
Product Details
Hardcover: 480 pages
Publisher: Elsevier; 2 edition (October 14, 2016)
Language: English
ISBN-10: 032337459X
ISBN-13: 978-0323374590
[ads2]
[ads1]