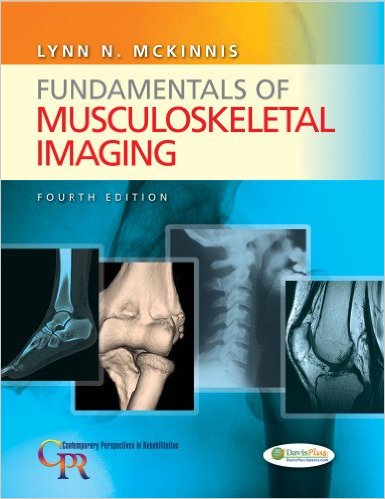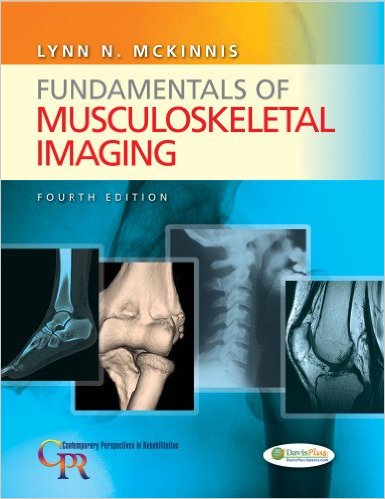 [highlight color="red"]Fundamentals of Musculoskeletal Imaging 4th Edition[/highlight]
[ads2]
Here's everything Physical Therapists need to know about medical imaging.
This comprehensive guide helps you develop the skills and knowledge you need to accurately interpret imaging studies and understand written reports. Lynn McKinnis, 2009 winner of APTA's Helen J. Hislop Award for Outstanding Contributions to Professional Literature, guides you every step of the way.
Begin with a basic introduction to radiology; then progress to evaluating radiographs and advanced imaging from head to toe. Imaging for commonly seen traumas and pathologies, as well as case studies prepare you to meet the most common to complex challenges in clinical and practice.
More advanced images and critical-thinking exercises as well as new student resources online at DavisPlus continue to make the 4th Edition the ideal text in a rapidly advancing field.
[ads1]
The Davis Digital Version lets you access the complete text online. Plus, interactive exercises reinforce the content in the text and help you identify and recognize anatomy and pathologies. Redeem the Plus Code inside new, printed texts to access these DavisPlus resources.
Product Details
Series: Contemporary Perspectives in Rehabilitation
Hardcover: 704 pages
Publisher: F.A. Davis Company; 4 edition (January 7, 2014)
Language: English
ISBN-10: 0803638213
ISBN-13: 978-0803638211
[ads2]
[ads1]