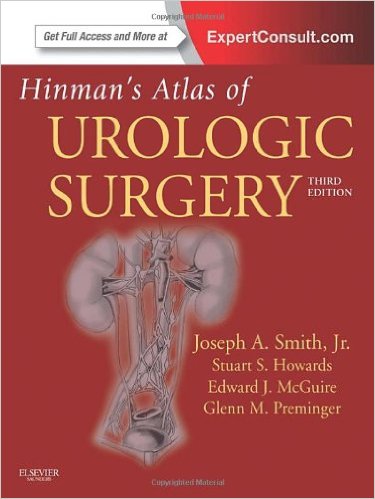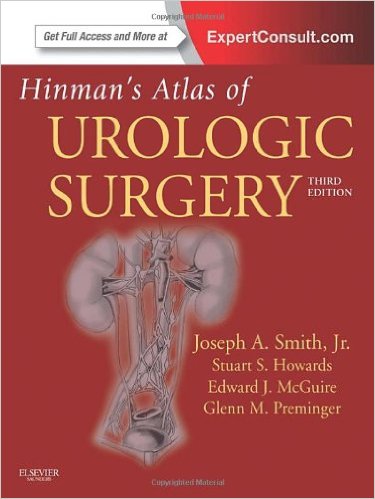 [highlight color="red"]Hinman's Atlas of Urologic Surgery, 3e 3rd Edition[/highlight]
[ads2]
Regarded as the most authoritative surgical atlas in the field, Hinman's Atlas of Urologic Surgery brings you the detailed visual guidance and unmatched expertise you need to confidently perform virtually any urologic surgical procedure. Detailed color illustrations and clinical photographs―all accompanied by commentary from leading urologists―lead you step by step through each technique. Instructions and commentary from a veritable "who's who" in urologic surgery equip you to successfully deliver optimal results.
Know what to do and expect with comprehensive coverage of nearly every surgical procedure you might need to perform.
Get a true-to-life view of each operation through illustrations and full-color photographs shown from the surgeon's perspective.
Find answers fast thanks to a quick, clear, and easy-to-use format – ideal for residents as well as experienced surgeons.
Turn to the companion reference, Hinman's Atlas of UroSurgical Anatomy, 2nd Edition, for a more in-depth view of the complex structures you must navigate when performing any procedure.
[ads1]
Master the latest techniques with new and revised chapters on laparoscopic urologic surgery, robotic-assisted laparoscopic prostatectomy, decision making in hypospadius surgery, Holmium: YAG laser treatment of benign prostatic disease, urethral sling for male and female incontinence, suture techniques, vascular surgery, and many other timely topics and recent advancements.
Get all the accuracy, expertise, and dependability you could ask for from new editors who are among the most important names in urology, for expert guidance and a fresh understanding of the subject.
Avoid pitfalls and achieve the best outcomes thanks to a step-by-step approach to each procedure, complete with commentary, tips, and tricks of the trade from leading experts.
Take it with you anywhere! Access the full text, downloadable image library, video clips, and more at www.expertconsult.com.
Reference any surgical urology procedure in a quick, clear and easy to follow format!
[ads2]
Editorial Reviews
Review
"The book, a urologic surgeon's manual, provides something that all the videos and the master-classes never can – a step-by-step guide to the execution of a operation. Now with improved images and a more personalised commentary, the book continues to appeal t oexpert and novice alike.Wheter it relates t o preoperative preparation, posiyioning or postoperative care – the text is simply the most comprehensive analysis of the indications for and execution of a particular technique that there is…Whilst there are indeed many books, which you can read and return or simply skim for a particular angle on a point of interest, this book deserves to be owned rather than borrowed and to grow old with you."
Urology News, November 2012
Product Details
Series: Hinman's ATLAS OF UROLOGIC SURGERY
Hardcover: 1184 pages
Publisher: Saunders; 3 edition (July 5, 2012)
Language: English
ISBN-10: 1416042105
ISBN-13: 978-1416042105
[ads2]
[ads1]