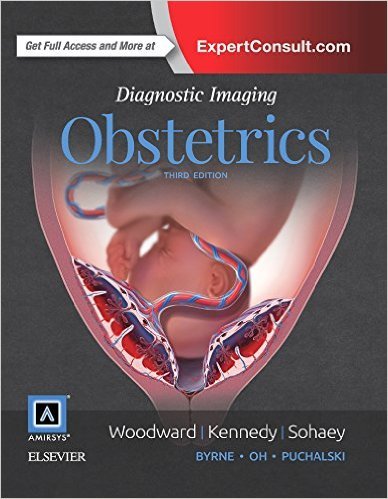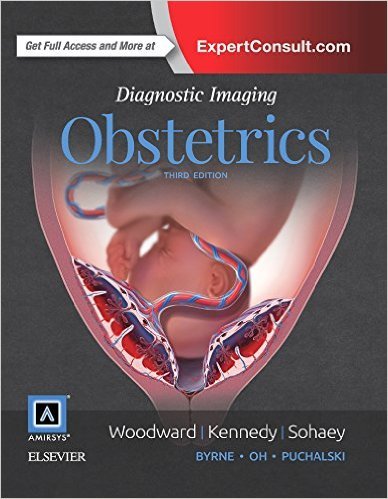 [highlight color="red"]Diagnostic Imaging: Obstetrics, 3e 3rd Edition[/highlight]
[ads2]
The newest edition of Diagnostic Imaging: Obstetrics provides fetal imagers with world-class content and instruction on the latest methodologies in this rapidly changing field. Featuring approximately 260 diagnoses highlighting the most recent information, references, and images, this title serves as a practical, highly formatted guide that's well suited for today's busy fetal imaging centers. Enhanced chapters on embryology, new reference tables, updated patient management guidelines, and much more ensure readers are current with the knowledge required for competent clinical practice.
Guides practitioners through the intricacies of obstetric and pregnancy-related anomalies
Features expanded embryology chapters delineating normal developmental anatomy
An increased number of reference tables enables you to look up a normal measurement
Includes new practice guidelines for patient management, a summary of consensus panels, and new standardized nomenclature
Expanded syndrome section is rich in clinical pictures
Brand new differential diagnoses section allows you to look up a finding and be guided to the correct diagnosis (e.g., absent cavum septi pellucidi)
Richly colored graphics and fully annotated images highlight the most important diagnostic possibilities
Highly templated and bulleted format makes it easier than ever to locate key information
Expert Consult eBook version included with purchase, which allows you to search all of the text, figures, images, and references from the book on a variety of devices
[ads1]
Editorial Reviews
Review
"This excellent work provides an in-depth review of obstetric imaging. The first trimester section should be a requirement for all trainees and radiologists interpreting ultrasound examinations. The exhaustive discussions of fetal anomalies are well laid out in their relative sections. They are extremely relevant for practitioners interpreting not only second and third trimester ultrasound, but also early and late postnatal imaging (i.e. pediatric imaging). This book is a must for every perinatal department and every residency program."
– Tara Catanzano, MD (Baystate Medical Center) Doody's Score: 100 – 5 Stars!
[ads2]
Product Details
Series: Diagnostic Imaging
Hardcover: 1176 pages
Publisher: Elsevier; 3 edition (June 29, 2016)
Language: English
ISBN-10: 0323392563
ISBN-13: 978-0323392563
[ads1]
[ads2]