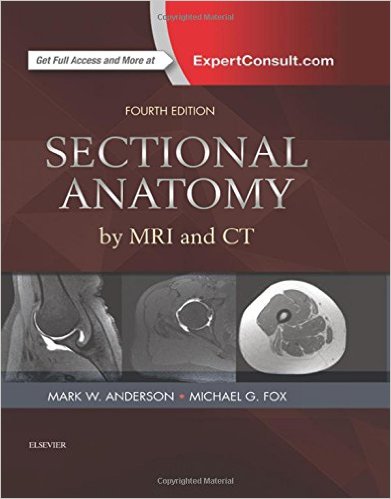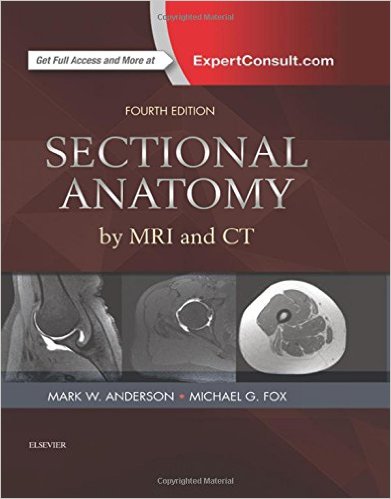 [highlight color="red"]Sectional Anatomy by MRI and CT, 4e 4th Edition[/highlight]
[ads2]
Now available with state-of-the-art digital enhancements, the highly anticipated 4th edition of this classic reference is even more relevant and accessible for daily practice. A sure grasp of cross sectional anatomy is essential for accurate radiologic interpretation, and this atlas provides exactly the information needed in a practical, quick reference format. New color coding of anatomic structures and new scroll and zoom capabilities on photos in the eBook version make this title an essential diagnostic tool for both residents and practicing radiologists.
Expert Consult eBook version included with purchase. This enhanced eBook experience allows you to search all of the text, figures, images, and references from the book on a variety of devices.
Color-coded labels for nerves, vessels, muscles, bone tendons, and ligaments facilitate accurate identification of key anatomic structures.
Scroll and zoom capabilities on photos in the accompanying eBook version enable easier accessibility during interpretation sessions and real-time resident education.
Carefully labeled MRIs for all body parts, as well as schematic diagrams and concise statements, clarify correlations between bones and tissues.
CT scans for selected body parts enhance anatomic visualization.
More than 2,300 state-of-the-art images can be viewed in three standard planes: axial, coronal, and sagittal.
[ads1]
Editorial Reviews
About the Author
Mark W. Anderson, MD, Harrison Distinguished Teaching Professor of Radiology; Chief, Musculoskeletal Imaging, Professor of Orthopaedic Surgery, University of Virginia, Charlottesville, Virginia
Michael G Fox, MD, Associate Professor of Radiology and Medical Imaging, Associate Professor of Orthopaedic Surgery, University of Virginia, Charlottesville, Virginia
Product Details
Hardcover: 624 pages
Publisher: Elsevier; 4 edition (April 5, 2016)
Language: English
ISBN-10: 0323394191
ISBN-13: 978-0323394192
[ads2]
[ads1]