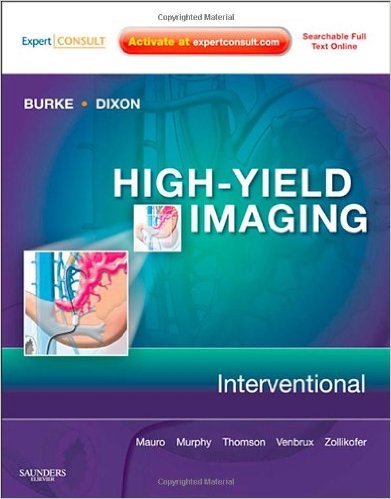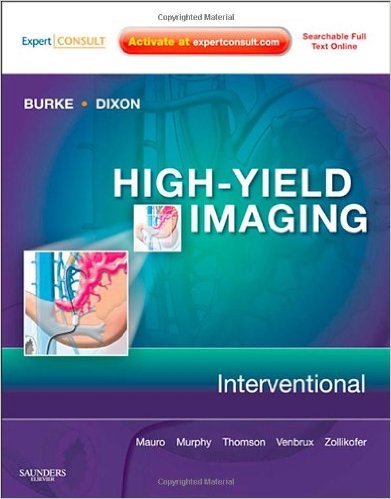 [highlight color="red"]High-Yield Imaging: Interventional, 1e (HIGH YIELD in Radiology) 1st Edition[/highlight]
[ads2]
This state-of-the-art Interventions title in the brand-new High-Yield Imaging series is ideally designed to let you quickly look up a diagnosis, treat the condition, and move on to the next case. Renowned authorities presents the latest vascular and non-vascular interventions, nearly 1,000 optimally sized multi-modality clinical images, and at-a-glance bulleted text, to help you efficiently treat a wide range of diseases. A full-color design along with a consistent organization makes reference a snap. And, at expertconsult.com you'll have easy access to the full text online as well as all of the book's images for enhanced visual guidance.
Features online access to the full text and all the illustrations from the book, with links to Medline, for easy referencing in the viewing room.
Covers over 150 diagnoses allowing you to treat a broader spectrum of conditions.
Offers all the information necessary to perform image-guided interventions safely and effectively.
Presents almost 1,000 optimally sized multi-modality clinical images to help you recognize the characteristic appearance of both common and uncommon vascular and non-vascular disorders.
Structures every chapter consistently to include Indications and Contraindications, Equipment, Anatomy and Approach, Technique, Outcomes, Follow-up Care, and Selected Images to make reference fast and easy.
Fast and easy access to superior images and higher quality content to make a more accurate diagnosis.
[ads1]
Product Details
Series: HIGH YIELD in Radiology
Hardcover: 768 pages
Publisher: Saunders; 1 Har/Psc edition (December 17, 2009)
Language: English
ISBN-10: 1416061606
ISBN-13: 978-1416061601
[ads2]
[ads2]
[ads1]