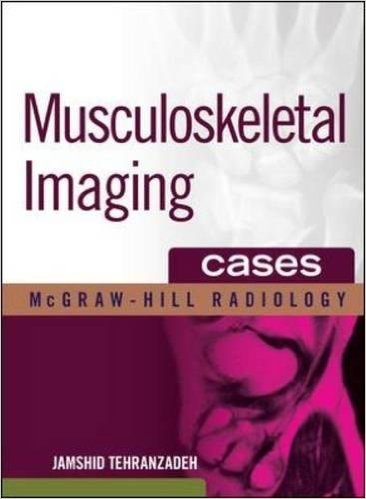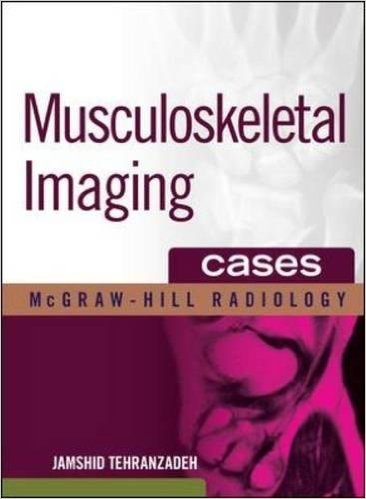 [highlight color="red"]Musculoskeletal Imaging Cases 1st Edition[/highlight]
[ads2]
Improve diagnostic accuracy with cases from leading international musculoskeletal radiologists
"Over 70 international experts have submitted an excellent range of cases encompassing both essential concepts and encountered diagnoses. 3 Stars."–Doody's Review Service
Musculoskeletal Imaging Cases offers an efficient and systematic approach to interpreting imaging of the musculoskeletal system. It delivers a one-of-a-kind collection of more than 370 cases with an emphasis on advanced imaging – including MRI, CT, US, and scintigraphy. The book's logical, easy-to-follow organization is designed for at-the-bench reference. The concise text, numerous multi-modality images, and helpful icons make looking up essential information fast and easy.
FEATURES:
More than 370 cases and 2000 multi-modality images
Each case highlights findings, differential diagnoses, and pearls, and contains multiple figures – some with colorful surgical specimens – to help you efficiently interpret and verify your diagnostic findings
Icons, a grading system depicting the spectrum of findings from common to rare, and the consistent chapter organization and structure provide ease-of-use for at-the-bench consultation
Special emphasis on the latest diagnostic modalities includes state-of-art depiction of image findings
Authorship from more than 70 contributing radiologists from the U.S. and around the globe provide a wealth of valuable cases
[ads1]
Editorial Reviews
Review
"Over 70 international experts have submitted an excellent range of cases encompassing both essential concepts and encountered diagnoses….The book is structured to be accessible and easy to use, and concise enough to be read cover to cover, in a self-test format, in a short period of time. The cases emphasize differential diagnosis to help readers distinguish among diseases and disorders, while the additional images complement the text and imaging considerations….Its strength lies in the case-based orientation, which is both comprehensive and relevant. 3 Stars."–"Doody's Review Service,"
About the Author
Jamshid Tehranzadeh, MD, is Director of Musculoskeletal Imaging and Chief of Radiology and Nuclear Medicine at Long Beach, VA, and Emeritus Professor and Vice Chair of Radiology at the University of California, Irvine.
[ads2]
Product Details
Series: McGraw-Hill Radiology
Hardcover: 908 pages
Publisher: McGraw-Hill Education / Medical; 1 edition (October 14, 2008)
Language: English
ISBN-10: 0071465421
ISBN-13: 978-0071465427
[toggle title="Click Here To Download" state="close"]https://www.zippyloads.com/fcid53my4imp[/toggle]
[ads2]
[ads1]