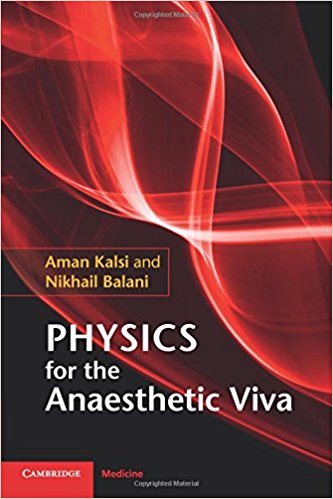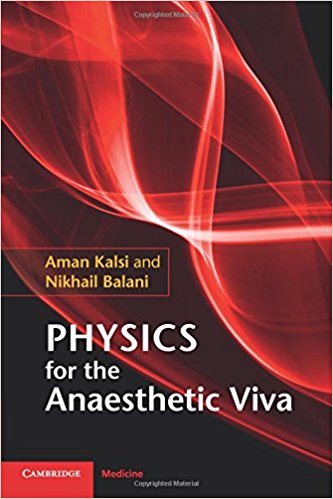 [highlight color="red"]Physics for the Anaesthetic Viva 1st Edition[/highlight]
[ads2]
Physics for the Anaesthetic Viva is a succinct and practical text that comprehensively covers all aspects of the physics and clinical measurement curriculum for the FRCA examinations. Each section begins by explaining the basic science concepts, which are then expanded and related to everyday practice. Illustrations are used to enhance understanding of the concepts, and are presented in such a way as to be easy to reproduce in the exam setting. In addition, sample viva questions are provided at the end of each chapter to test learning, or for use in a mock viva session. Written by trainees for trainees, this book provides exactly what you need to pass the exam.
[ads1]
Editorial Reviews
Book Description
This book prepares FRCA trainees for the physics viva by explaining fundamental science and its application to anaesthetic practice. The information provided is concise, comprehensive and relevant to the curriculum. The sample viva questions are based around common viva themes appearing in previous exams.
About the Author
Aman Kalsi is a ST7 Anaesthetist, University Hospital Southampton, Wessex School of Anaesthesia, Southampton, UK.
Nikhail Balani is a ST5 Anaesthetist, University Hospital Lewisham, South East School of Anaesthesia, London, UK.
Product Details
Paperback: 118 pages
Publisher: Cambridge University Press; 1 edition (May 9, 2016)
Language: English
ISBN-10: 1107498333
ISBN-13: 978-1107498334
[toggle title="Click Here To Download" state="close"]https://www.zippyloads.com/xipru1415jrj[/toggle]
[ads2]
[ads1]