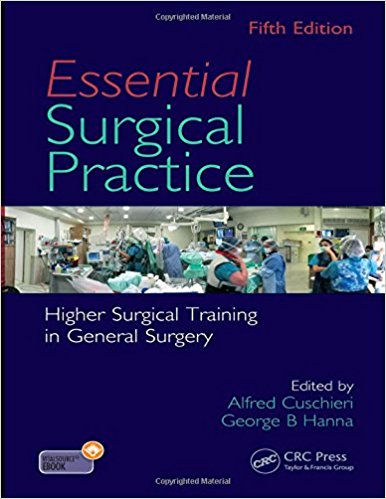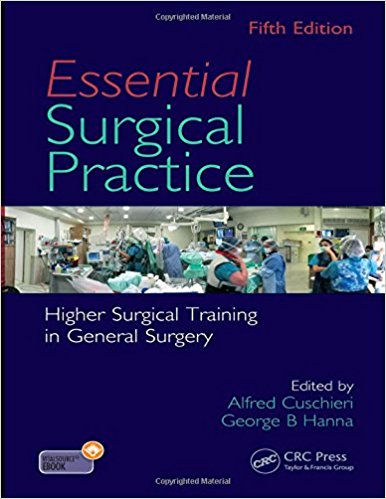 [highlight color="red"]Essential Surgical Practice: Higher Surgical Training in General Surgery, Fifth Edition 5th Edition[/highlight]
[ads2]
Significant changes in surgical training have occurred over the past decade, with the inevitable progress towards specialization in the various surgical specialties. The current edition of Essential Surgical Practice: Higher Surgical Training in General Surgery reflects these latest developments with a new structure that accurately mirrors current surgical training. This new edition excludes surgical specialties that are distinct from general surgery, allowing an increased focus on topics of direct relevance to trainees in higher surgical training.
Over 31 chapters, the book provides detailed information on those specialties of which the general surgeon is required to have a working knowledge, and highlights core information for revision and quick reference. Topics include:
Surgical biology and pathology
Surgical craft approaches and technologies
Perioperative care
Cardiovascular, pulmonary and renal pathophysiology
Surgical infections
Interventional radiology
Trauma and head injuries
Disorders of the thyroid and adrenal glands
Disorders of the stomach, liver, spleen, colon and pancreas
Bariatric surgery
This book can be used with confidence by those enrolled in local courses and is also consistent with the scope and level of information required for international postgraduate examinations, such as the Joint Surgical Colleges' Fellowship Examination. To enhance the book's utility, the print edition includes complimentary access to a VitalSource ebook online and offline on your PC or Mac, iPhone®/iPod Touch®/ iPad®, Kindle Fire or Android™ device.
[ads1]
Editorial Reviews
Review
"… a very well presented, high-quality book…The format of this book, with its smaller sections and topical headings, makes it less dry and kept me not only awake, but interested."
―Alice Marie Fagin, MD, University of Iowa Hospitals and Clinics in Doody's Book Reviews

Praise for the Previous Edition
"I have little doubt it will remain a popular reference book, and rightly so. The text is comprehensive yet succinct, and is laid out in a style that permits relatively easy and focused reading."
―British Journal of Surgery
About the Author
Edited by:
Professor Sir Alfred Cuschieri, Institute of Medical Science and Technology, Universities of Dundee, UK
Professor George B. Hanna, Professor of Surgical Sciences, Department of Surgery & Cancer, Imperial College London, UK
[ads2]
Product Details
Hardcover: 1076 pages
Publisher: CRC Press; 5 edition (January 20, 2015)
Language: English
ISBN-10: 1444137603
ISBN-13: 978-1444137606
[toggle title="Download Now" state="close"]https://www.zippyloads.com/t523d00brgo6[/toggle]
[ads2]
[ads1]