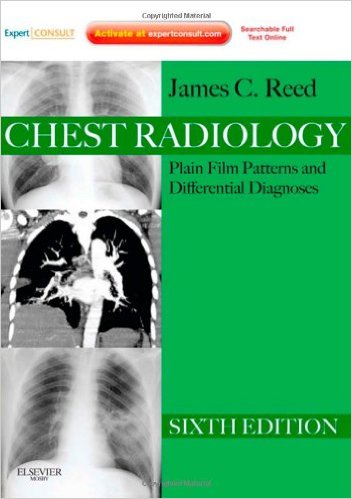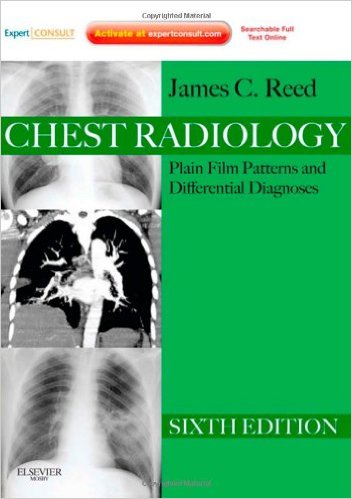 [highlight color="red"]Chest Radiology: Plain Film Patterns and Differential Diagnoses, 6e 6th Edition[/highlight]
[ads2]
Chest Radiology: Plain Film Patterns and Differential Diagnoses, 6th Edition, by James C Reed, MD, provides expert guidance on interpretation of the most often seen radiologic patterns of chest disease. The new edition continues to emphasize pattern recognition on plain film — with correlative CT, MR and other important modalities included where appropriate. Each pattern is introduced with radiographs followed by a series of questions, tables of differential diagnosis, and discussions of the most likely diseases to present with such a pattern. The discussion sections emphasize the importance of clinical correlation to narrow down the differential diagnosis, and what follow-up tests are indicated to definitively confirm a diagnosis. New high-quality digital images and updated questions enhance the latest edition of this trusted reference.
Get all you need to know about the fundamentals of plain film chest radiology as well as CT, MR, and other important modalities.
Overcome clinical challenges with guidance about the pitfalls of plain film radiography, and indications for CT, HRCT, biopsy, and other procedures.
Use comparative image study to master pattern recognition and improve your understanding of the correlation between findings on plain film, CT, MR, and more.
See imaging findings as they appear in practice and discern subtle nuances found in new, high-quality digital images.
Test your knowledge with illustrated case studies and quizzes featuring newly written questions that address the challenges seen in practice today.
Master pattern recognition of plain films with newest edition of this key resource updated with high quality digital images and the ability to compare results with CT images.
[ads1]
Editorial Reviews
Review
"Medical students and residents will find that this book is most helpful. I also believe that this is a good reference to aid practicing radiologists in refining their evaluation of the chest radiograph. The last sentence of the preface to the new edition reads, 'Chest radiology is a discipline that requires the mind of a detective and the ability to find answers to the unknown by careful review of the shadows.' Reed's book will certainly help make one a better detective." –Radiology, review of the 5th edition
Product Details
Series: Expert Consult Title: Online + Print
Hardcover: 480 pages
Publisher: Mosby; 6 edition (November 10, 2010)
Language: English
ISBN-10: 1437723454
ISBN-13: 978-1437723458
[toggle title="Download" state="close"]https://www.zippyloads.com/4uv4pgr4ul5z[/toggle]
[ads2]
[ads1]