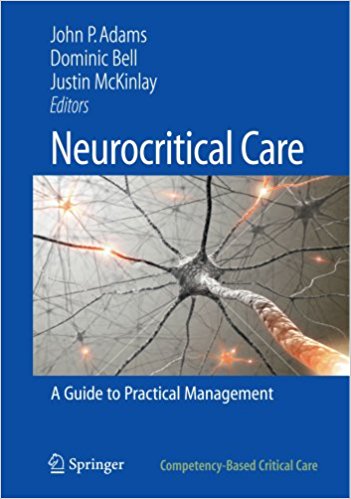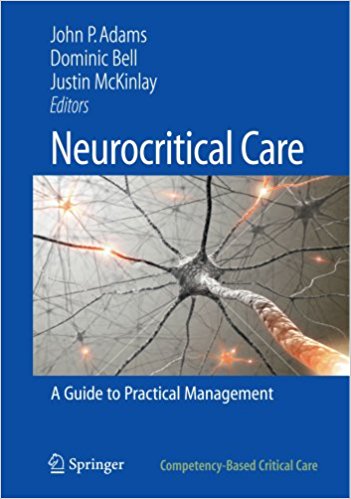 [highlight color="red"]Neurocritical Care: A Guide to Practical Management (Competency-Based Critical Care) 2010th Edition[/highlight]
[ads2]
Brain injury is a worldwide leading cause of mortality and morbidity and requires early and appropriate management to minimize these adverse sequelae. Despite such needs, access to specialist centers is limited, forcing both immediate and secondary care of these patients onto generalist staff. These responsibilities are made more problematical by differences in patient management between and even within specialist centers, due in part to an insuffcient evidence-base for many interventions directed at brain injury. This book is borne out of the above observations and is targeted at em- gency and acute medicine, anesthetic and general intensive care staff caring for brain injury of diverse etiology, or surgical teams responsible for the inpatient care of minor to moderate head trauma. Although explaining the various facets of specialist care, the book is not intended to compete with texts directed at neurosciences staff, but aims to advise on optimal care in general hospitals, including criteria for transfer, by a combination of narrative on pathophysiology, principles of care, templates for documentation, and highly specifc algorithms for particular problems. It is intended that the content and structure can form the basis of guidelines and protocols that refect the needs of individual units and that can be constantly refned. Our ultimate goal is to promote informed, consistent, auditable, multidisciplinary care for this cohort of patients and we hope that this text contributes to that process.
[ads1]
Editorial Reviews
Review
From the reviews: "This review of resuscitation and critical care principles for patients in neurologic crisis is part of the Competency-Based Critical Care series. … Emergency and critical care staff in general hospitals are an appropriate audience for this work … . majority of authors are neurologists, neurosurgeons, and neuroradiologists. … This is one of several newly available books in this area. I recommend this one for its concise and clear presentation, excellent illustrations, and protocols. … a good clinical quick read for the neuro intensive care unit." (David J. Dries, Doody's Review Service, June, 2010)
From the Back Cover
Neurocritical Care: A Guide to Practical Management provides  clear and concise guidelines for the clinician, on the management of adult brain injured patients.  It steers the clinician through the complicated decisions that are demanded in these cases, involving initial assessment, interpretation of radiological investigations, referral to a Regional Neurosurgical Center, prevention  of secondary brain injury and the management of complex clinical scenarios such as Status epilepticus.  This book will prove an indispensible aid for making these critical decisions.
Including tried and tested proformas for swift and accurate communication of information to Regional Neurosurgical Centers, this book equips the clinician to get the most out of these specialist services.  This book also addresses the difficult area of defining futility and withdrawal of care, ranging from the role of neuro-radiological imaging in aiding these decisions to a discussion of the complex ethical dilemmas that the clinician is inevitably faced with.
A comprehensive easy-reference, Neurocritical Care is essential reading for those working within the primary referring centre in Emergency Medicine, Anesthesia, Intensive Care and Surgery.
John P. Adams, MB ChB MRCP FRCA ATLS  PGD – MedSch (Anesthesia) is Consultant Anesthetist with an interest in Neuroanesthesia and Anesthesia for Endocrine Surgery at  Leeds Teaching Hospitals NHS Trust, UK.
Dominic Bell, FFA.RCS MB ChB MPhil is Consultant in Intensive Care and Anesthesia at Leeds Teaching Hospitals NHS Trust, UK.
Justin McKinlay, MA (Oxon) BM Bch FRCA is Consultant Anesthetist and Honorary Senior Lecturer at Leeds Teaching Hospitals NHS Trust, UK.
[ads2]
Product details
Series: Competency-Based Critical Care
Paperback: 177 pages
Publisher: Springer; 2010 edition (December 21, 2009)
Language: English
ISBN-10: 1848820690
ISBN-13: 978-1848820692
[toggle title="Download" state="close"]https://www.zippyloads.com/9godf7jb17i5[/toggle]
[ads2]
[ads1]