Under the patronage of Prof. Youssef El Gharbawi, President of the University, Prof. Hamdy Hussein, Dean of the Faculty, Prof. Mohamed Youssef, Director General of Qena University Hospitals, Prof. Mahmoud Khairy, Head of Department of Cardiothoracic Surgery, Dutch Heart Team starting today 3/11/2019 the first day of the mission in Qena University Hospital, in collaboration with Egyptian cardiac surgeons they operate two cases suffering from ischemic heart disease they did open heart surgery, Coronary artery bypass graft surgeries for both patients. The patients successfully transferred to the ICU in stable condition, the operations started at 9:30 am and finished at 8:00 pm.
The mission started after a visit to president of the University of the South Valley Prof. Youssef Gharbawi and Dean of the Faculty Prof. Hamdy Hussein, then we presented the cases to the surgeons and see the Echo and coronary angiography film so that they can make a decision.
Dr. Charles Rutten, and Jenny Huzen the anesthesia staff prepared the patient for surgery.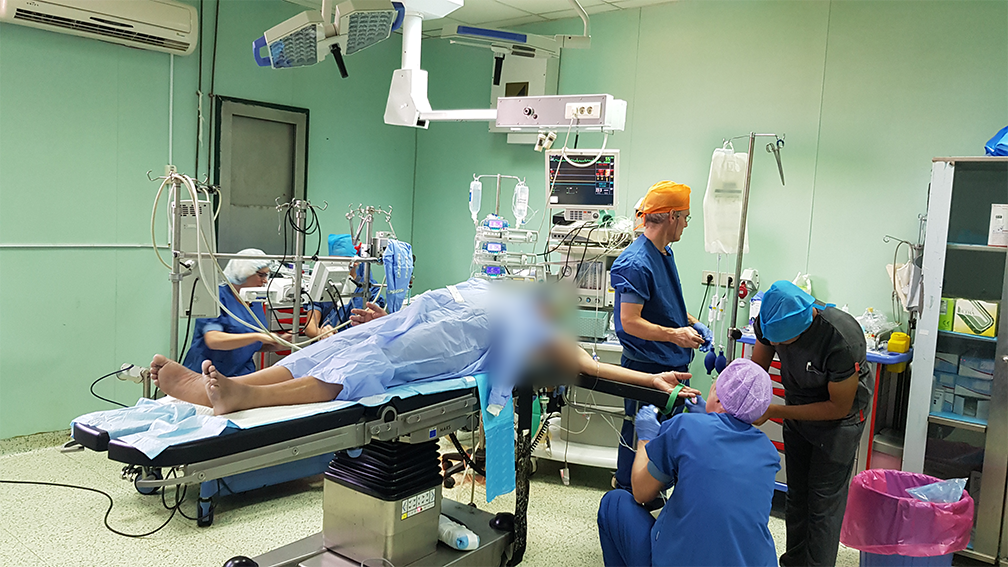 Roelien Kok, and Cees Maas Preparing the cardiopulmonary bypass machine
Dr. Ghada Shahin, the Dutch surgeon, spared no effort in teaching young Egyptian surgeons the basic and major steps of coronary artery bypass grafting surgery.
Dr. Ghada Shahin learns Dr. Ahmed Adnan (Demonstrator of Cardiothoracic Surgery) the tips and tricks about how to make a standard median sternotomy.